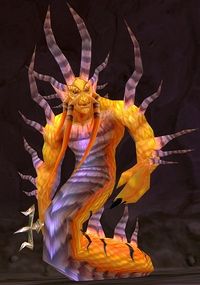 Different from other Flamewakers and similar in some ways. These Molten Core humanoids are the adds for Majordomo Executus fight. Their name fits their abilities and like others drop Tier 1 Bracers and Belts.
Shadow Bolt - Powerful shadow spell that hits a random player for about 1500 damage.
Greater Heal - Strong healing spell that can be cast on any of the flamewakers. Should be interrupted.